Zahra Inayat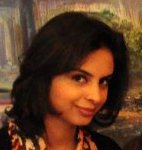 Zahra is a part of ADP's media team. She is also working with the International Organization for Migration as the focal person for all reporting and communication matters. Before joining IOM, Zahra interned with the Harvard Business School, Telenor and British American Tobacco.
Zahra is a graduate of the Institute of Business Administration, Karachi and the University of Manchester. Although passionate about humanitarian efforts, she dreams of a world where her role will become redundant. Born, raised and presently based in Islamabad, Zahra is a workaholic who loves travelling and hopes to become a full time tourist and mystery shopper one day.
Volunteer Spotlight
Kevin Mole
Kevin is a Principal at BCG.