Project Solicitation
Location: Flexible
Duration: Flexible
Load: Flexible
Help ADP find projects and organizations which you believe deserve funding.
In Pakistan
Project solicitation is our means of identifying quality projects; it may be organization-centered or problem-centered. For organization-centered sourcing, volunteers actively engage with local nonprofits to not only market ADP as a funding resource for innovative projects but also work with them to fine-tune their proposals to ADP's criteria.
Moreover, by visiting local NGOs, volunteers gauge the competency of the staff and enquire about their previous projects, donor trends, future undertakings etc. For problem-centered sourcing, volunteers choose a development area of interest or expertise (e.g. potable water, alternative energy, waste management, remote learning etc.) and investigate ways for ADP to get involved, including possible solutions and potential local partners.
Abroad
If you are based outside Pakistan, you are unlikely to find as many project sourcing opportunities as your in-country counterparts. However, you should explore linkages leading back to Pakistan by engaging in discussions with academia, South Asian organizations and South Asian departments at universities/institutes to inquire about NGOs that exist in Pakistan but may not be in ADP's knowledge. Any information gained through these endeavors should be relayed to ADP by suggesting suitable partners, facilitating submission of suitable projects, or contacting us.
For more information and materials on Project Solicitation, please refer to the Resources section.
Volunteer Spotlight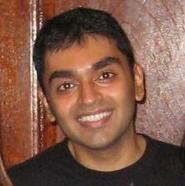 Akbar Bhaidani
Akbar has been involved with ADP since 2007 and is a member of the Permanent Evaluation Committee.