Project Evaluation
Volunteers may choose to participate in project evaluation as either project team members or as members of the evaluation committee.
Project Team
Location: Flexible
Duration: 8-12 weeks/evaluation
Load: 3-4 hours/week
Evaluate proposals that we receive and decide for ADP whether a given project should be funded or not. ADP is continuously receiving project proposals and needs quality evaluators to carry out due diligence on every project it takes up for detailed analysis. As a member of the project team, you will be required to decide whether any given proposal meets ADP's criteria for feasibility, sustainability and gross output. ADP will base its decision to fund or not fund a project on your recommendations.
For more information and materials on Project Teams, please refer to the Resources section.
Evaluation Committee
Location: Flexible
Duration: 6 months minimum
Load: 4-5 hours/month
Analogous to an investment committee role, help decide which ADP projects should receive funding.
Each project EC has 2-3 members. Project due diligence is done by a volunteer team which presents its findings to the EC in phone meetings on two-four occasions.
Responsibilities include: screening proposals prior to detailed evaluation, analyzing due-diligence done by project teams, providing feedback to project teams and voting on project funding.
Recommended experience: Prior project evaluation experience at ADP; 2-3 years in Banking/Consulting/PE/VC/Social Investing
For more information and materials on Evaluation Committees, please refer to the Resources section.
Volunteer Spotlight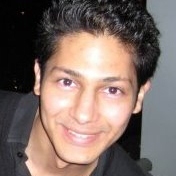 Faris Rahman
Faris Rahman has been involved with ADP since 2009 as a member of the Evaluation Committee.