Nabeel Hasnain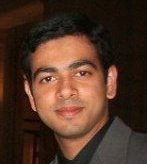 Nabeel joined ADP in 2008 and has volunteered as a permanent team leader on multiple projects.
Born in Karachi, raised in Dhahran, Saudi Arabia, Nabeel graduated from Stanford University in 2007 with a M.S./B.S. in Management Science.
Nabeel currently works at a solar startup in the Bay Area, CA.  Previously, he was an Investment Banker at JPMorgan.
Nabeel enjoys all kinds of sports, especially cricket.