Nabeel Hasnain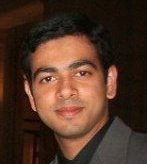 Nabeel joined ADP in 2008 and has volunteered as a permanent team leader on multiple projects.
Born in Karachi, raised in Dhahran, Saudi Arabia, Nabeel graduated from Stanford University in 2007 with a M.S./B.S. in Management Science.
Nabeel currently works at a solar startup in the Bay Area, CA.  Previously, he was an Investment Banker at JPMorgan.
Nabeel enjoys all kinds of sports, especially cricket.
Volunteer Spotlight

Azhar Zeeshan
Azhar started working for ADP in 2010 and has mainly been involved in sharing responsibilities with the tech team to take care of some website work, email and other web backend maintenance.