Mehreen Siddiqi
Mehreen joined ADP in 2010 and manages the global operations of the organization. After completing her LL.B from the Pakistan College of Law, Mehreen worked as an Associate at Ramday Law Associates for two years. Mehreen holds an LL.M from the University of Pennsylvania and an MS in Global Affairs from New York University (NYU) where her focus was Human Rights and Humanitarian Assistance.
While at NYU, Mehreen interned with UNDP's Environment and Energy Group and was involved with a project designed to facilitate developing countries gain access to carbon finance. She also interned with the Gender Based Violence Section of the International Rescue Committee (IRC) where she was involved with raising awareness for violence against women.
Volunteer Spotlight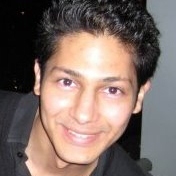 Faris Rahman
Faris Rahman has been involved with ADP since 2009 as a member of the Evaluation Committee.