Khurram Jamali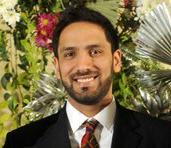 Khurram joined ADP in 2004 and is currently a member of the Permanent Evaluation Committee. Khurram has previously also served as ADP's treasurer. Khurram was involved in setting up and marketing ADP's earthquake redevelopment fund as well as other fund raising initiatives.
Khurram is currently a manager at HBL China, originating Chinese investment into Pakistan and has previously worked for HBL's investment bank in Pakistan. Prior to that, Khurram worked as a senior analyst at Analysis Group, with stints in Boston and Washington, DC. Khurram graduated from Middlebury College with a major in Economics. He currently lives in Beijing.
Volunteer Spotlight Urooj Shahzadi
Urooj works very closely with the Pakistan Development Fund. She has raised funds for ADP and been on site visits.