Junaid Tahir Junaid worked with ADP on it Knowledge Management System. He currently works for Abudawood Pakistan in their supply chain function.
Junaid has an MBA with a Bachelors degree in computer science.
Volunteer Spotlight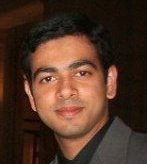 Nabeel Hasnain
Nabeel is a Stanford graduate and currently works at a solar startup in the Bay Area.