Ali Taufeeq

Ali has been with ADP since 2010 and is a Project Team Leader (PTL). He holds a bachelor's degree from the London School of Economics and is currently working at HSBC Amanah.
Ali has been involved in projects including the reconstruction of homes in flood hit villages in Sindh, installation of water hand pumps in Khyber Pakhtunkhwa and expansion of a medical center in Punjab.  Ali is currently based in Dubai and likes playing tennis in his time off.
Volunteer Spotlight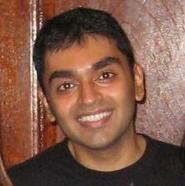 Akbar Bhaidani
Akbar has been involved with ADP since 2007 and is a member of the Permanent Evaluation Committee.