Akbar Bhaidani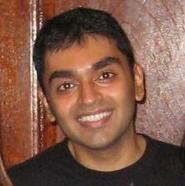 Akbar has been actively involved with ADP since 2007 and is currently a member of the Permanent Evaluation Committee. Most recently, he helped ADP support the expansion of the Amir Public School in Gujranwala. Akbar is currently a Consultant at Bain & Company and previously worked at Sterling Venture Partners and Microsoft.
Akbar holds an MBA from the Kellogg School of Management, an MPA from the Harvard Kennedy School and a BA in Computer Science and Economics from Dartmouth College.
Volunteer Spotlight
Shezray Husain
Shezray joined ADP in 2009 and is on the fundraising team in Pakistan.